Construction of water fountain, central square, Larissa
Public works
Urban Reconstruction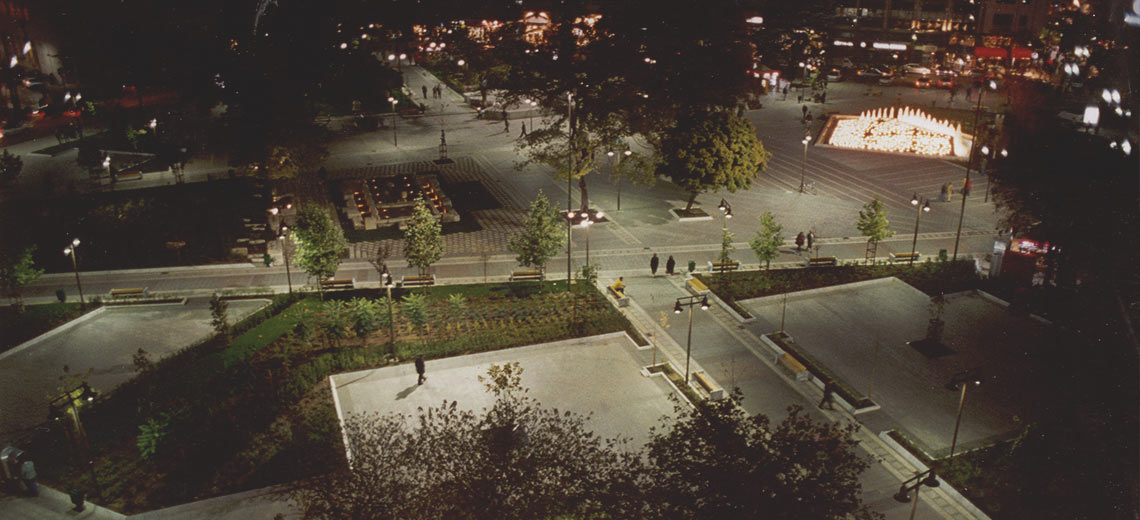 Client: Larissa municipality
Budget: 265.000 €
Location: Larissa

Construction of water fountain – sculpture at the central square, Larissa.
Artistic work created by the landscape sculptor Nella Golanda as part of the "Pinios River" synthesis that comprises three water fountains – sculptures at the three big squares of Larissa.
High quality materials and finishes to accommodate the work aesthetics.
Construction with hand chiseled stones.
Specialized lighting and hydraulic installation.
Back to category